Lets talk about Paper "Yasutomo Japanese Sketch Paper"
When I strat printing, I just want to have a cheap and easy media that can fulfill my satisfaction on print making.
so…after hours of searching- "Yasutomo Japanese Sketch Paper" comes out of result.
I use speedball water soluble ink(till- now) because then I don't have to clean up oil mess due to my inexperienced skill and knowledge of print making.
and it is not untill later in my block printing lessons i known the term "sized" mean.
but this sketch paper serve me well –i still use it for most of my test print.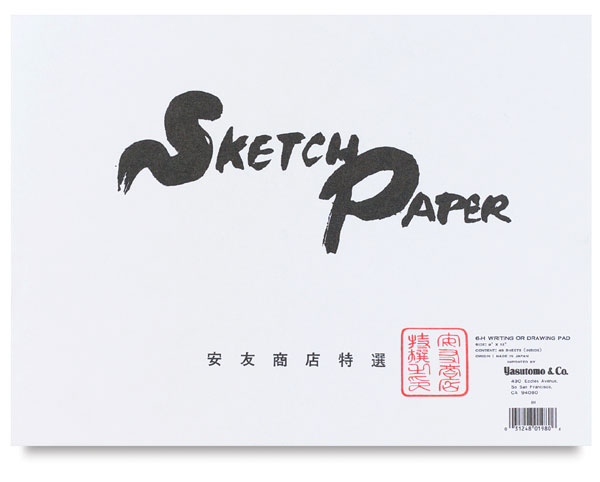 its $6.48 for 48 sheets 9*12 … less than 14cents each.